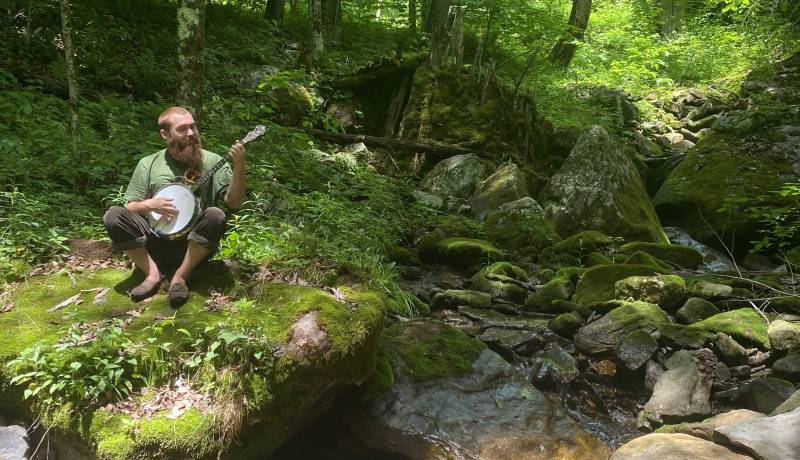 June 24
Friday
8:00PM

Free
Tim Husk is a multi-instrumentalist, songwriter and ethnomusicologist from Durham, NC. He plays original world folk music on acoustic guitar, tenor banjo, cello and ngoni. He has grown up playing music in school and at regional charity events in North Carolina. After a brief stint at UNC Asheville's music technology program he met Freeway Revival and joined as their new guitar player, singer, songwriter, and eventually soundman and engineer. After three years of heavy touring and meeting lots of very talented folks from all over he founded the Awen Family Band, a nationally touring world boogie collective that has featured members of Toubab Krewe, Big Something, Dr. Bacon, Reliably Bad, The Fundamentals, Self Help, TUB, Frute, and many other acts. More recently he is diving into solo performance more and the historical and cultural importance that traditional, folk and old time music has on people and the communities we exist in day to day and telling stories from a road less traveled.
Check back soon for our upcoming events!
Burger&Brew
Every Wednesday
$1 pint with any burger
Taco Tuesday
Every (Duh) Tuesday
Awesome taco specials and deals that change every week.
Thirsty Thursday
Every Thursday
$1 off well drinks